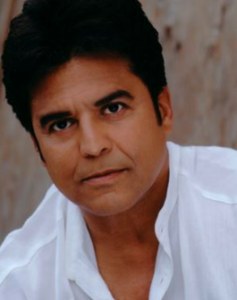 Erik Estrada is most widely known for starring as the highway patrol officer, Frank "Ponch" Poncherello in the television series CHiPs; a role in which Estrada stole the hearts of millions of fans, and thus becoming a household name. Despite the career path of his character, Ponch, Estrada's respect and support for law enforcement did not begin with this iconic role. Before discovering his love for acting, Estrada wished to pursue a career as a police officer with the NYPD; a career path in which he ultimately did not follow, but also a dream in which he did not abandon.
Despite his numerous television & motion picture appearances throughout his acting career, Estrada has made it clear that the role he enjoys most in life is that of a role model to children throughout the world. Estrada is devoted to his mission of promoting child safety; a mission which can take many forms, including the safety of children with special needs. As an ambassador for Project Lifesaver, he has helped and continues to help many children on the autism spectrum by spreading the word about this lifesaving program, in addition to helping other individuals with Alzheimer's disease, dementia, and related cognitive conditions.
For more information about Erik Estrada, including his career and devotion to child safety, please visit www.erikestrada.com.